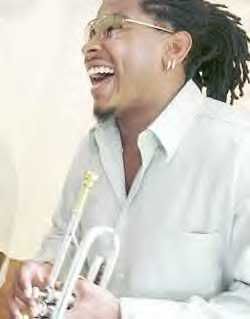 Tuesday, June 3
5:30 - 8 p.m.
Museum of Contemporary Art Terrace and Sculpture Garden
Free

Tuesdays on the Terrace presents another inspiring season of free evening jazz concerts on the MCA's Terrace and Sculpture Garden. Hosted by local radio personalities, visitors are invited to enjoy cocktails, Puck's Express snacks, or a dinner buffet from Puck's Cafe while listening to Chicago's finest jazz musicians. Dinner reservations at Puck's are recommended, call 312.397.4034. In case of rain, the event takes place in Puck's.

Accomplished jazz trumpeter, Corey Wilkes, performs his own sophisticated and soulful songs at the MCA. A member of the Art Ensemble of Chicago, Wilkes is the first in many years to fill the trumpet chair held by jazz favorite Lester Bowie. Wilkes has shared the stage with jazz masters including Kurt Elling, Roscoe Mitchell, and Harry "Sweets" Edison. The event is hosted by 90.9 FM, Public Radio from WDCB.


This story appears courtesy of All About Jazz Publicity.
Copyright © 2020. All rights reserved.