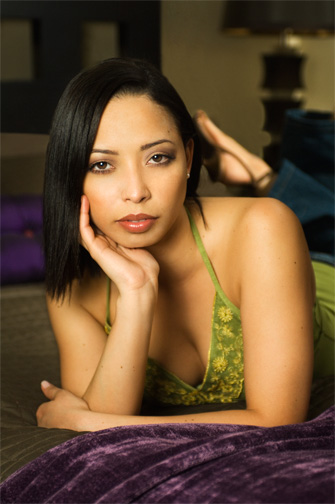 Known for her captivating, sultry voice and her exotic interpretation of jazz, Jessica Medina melds culture, beauty and song in stunning harmony. Fluent in three languages, she fearlessly crosses borders with a fresh, seductive flavor that mesmerizes the senses. Her broad range, rich with provocative tones and colors, conjures a world lush in culture and deep in character. Jessica creatively blends Spanish, French, American and Brazilian sounds in a vocal style infused with an international spice.

Cachaa Jazz 'n' Samba Club
Thu Apr 3 7-9:30pm
35 West 8th street, NYC
Cover: $10

"Even in childhood, Jessica Medina absorbed a mixture of cultural influences that defined who she was to become. It is evident that Medina feels--breathes--that music...Medina's aura of melodic imperturbability...the precision of her articulation...her affinity for the great American songbook is apparent...a well-produced CD that puts together the various aspects of her own musical, and personal, development to create a revelatory musical self portrait." --Don Williamson
This story appears courtesy of All About Jazz Publicity.
Copyright © 2021. All rights reserved.