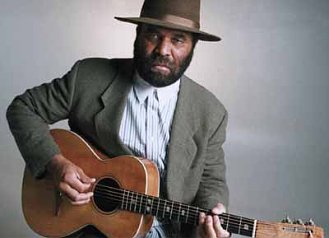 Bob Margolin, Tony Trischka, Don Vappie, George Porter Jr., Standing Bear and Cassie Taylor to appear at Thanksgiving weekend event in Boulder, Colorado

Musicians, educators, singers and fans are invited to participate

BOULDER, Colo.—The first annual Otis Taylor Trance Blues Jam Festival is a weekend of public workshops and jams for musicians and fans of all levels and ages who wish to join world-renowned guitarist Bob "Steady Rollin'" Margolin, Tony Trischka (International Bluegrass Music Association Banjo Player of the Year), multi-instrumentalist Don Vappie, bassist George Porter, Jr. (Meters), guitarist/vocalist Standing Bear, Cassie Taylor and renaissance bluesman Otis Taylor.

The event, held Friday-Sunday, November 25-27, begins with a pre-Trance Jam hosted by Taylor, Margolin and Vappie at the Boulder Outlook Hotel on Friday at 8 p.m.

"You don't have to be a musician to get involved with the Trance Blues Jam Festival," says Taylor, a Boulder resident and festival founder. "We would like to see the festival evolve to include artists hosting sessions slanted towards many different styles of music. The more types of participants we have, the better," Taylor says. "The goal is to fill the hills with the sound of music of all genres: classical, blues, jazz, pop, world, rap, spoken word; [and] instruments of every type: horns, strings, percussion and even street instruments like cans and buckets."

Taylor's compelling style of path-forging and "trance-blues" sonic landscapes has won praise from The New York Times and NPR. While drawing upon elements of early American blues and even earlier African music, Taylor has been called "arguably the most relevant blues artist of our time" by Guitar Player magazine.

Taylor and the visiting artists will lead weekend workshops both Saturday and Sunday, ranging in size from 40 to 60 students. Saturday's Boulder Theatre workshop culminates with the Saturday Night Trance-Blues Jam, an open-to-the-public audience-participation jam session with hundreds of musicians, steered by Otis Taylor beginning at 6 p.m. A special concert will follow on Saturday night at 9p.m. at the Boulder Theatre. Video of a similar workshop held last year can be found at < http://www.otistaylor.com>

Sunday's Trance Blues workshops at the Boulder Outlook Hotel go from 9:30 a.m. to 3:30 p.m. The Sunday workshops are geared towards younger performers and will conclude with a Family Jam in the afternoon.

The first annual Otis Taylor's Trance Blues Jam Festival is presented and sponsored by the Boulder Outlook Hotels & Suites, Goodbye Blue Monday, Mountain Ocean, Boulder Valley Velodrome, Cronin Jewelers and the Boulder Convention and Visitors Bureau.

Workshop and VIP Jam tickets are available by calling the Boulder Outlook Hotel at 303.443.3322. Saturday night only Jam tickets are available by calling the Boulder Theatre box office at (303) 786-7030.

Tickets range from $15 for Friday's event to $80 for full-day Saturday pass. Please visit event web site for complete information.
This story appears courtesy of conqueroo.
Copyright © 2021. All rights reserved.