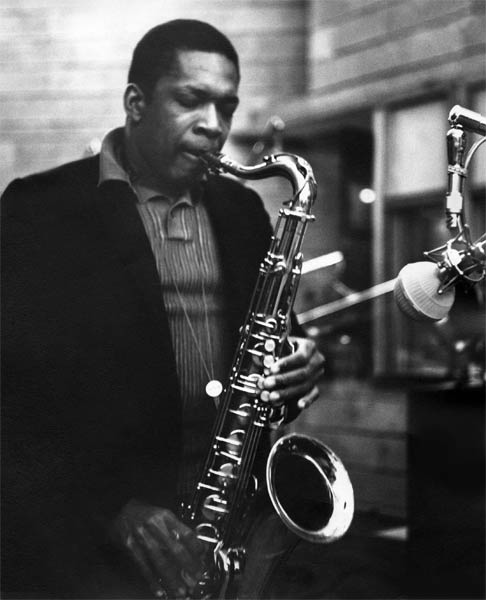 Northeastern University presents a discussion entitled
The Coltranes and Humanism: Spirituality, Music and Sound
, on Friday, November 13. It takes place from 6:00 to 8:00 p.m. at the John D. O'Bryant African American Institute, 40 Leon Street on campus. The event is free and open to the public.
The events starts with a roundtable discussion that includes master musician/scholar
Yusef Lateef
, joined by Professor
Tammy Kernodle
, and Northeastern professors
Emmett Price
and
Leonard Brown
. They'll address the humanist legacy of the Coltranes, including the significance of John Coltrane's iconic status.
According to the press release, the round-table is followed by a discussion with audience members about "the relationship between music and Black America's struggle for freedom and equality; how the Coltranes' music has helped shape global expressions of spirituality and politics; and how we can rethink humanism and the humanities from the perspective of music."
This event is co-sponsored by the Northeastern University Humanities Center, the
John D. O'Bryant African-American Institute
, and the Departments of African American Studies, Religion & Philosophy, Women's Studies, Sociology & Anthropology, and Music.
Convenient T stops are on the Green (Northeastern) and Orange (Ruggles) Lines. For more information, call 617-373-8700.
For information about Northeastern's program on John Coltrane,
click here
.
For more details on jazz in Massachusetts year round, visit
massjazz.com
This story appears courtesy of MassJazz: Jazz in Massachusetts.
Copyright © 2021. All rights reserved.