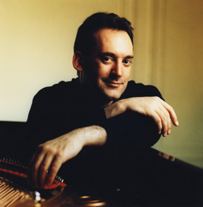 Pianist, composer Michael Weiss brings a quartet to Smalls, this Friday and Saturday, November 16-17. Appearing with Weiss will be saxophonist Dick Oatts, bassist Paul Gill and drummer John Riley.

Sets are at 10:00pm and 11:30pm.
There is a $20 cover charge.

Smalls is located at 183 West 10th Street in New York.
This story appears courtesy of All About Jazz.
Copyright © 2021. All rights reserved.