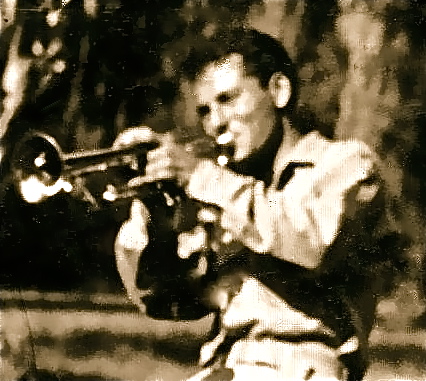 Soaring Music Publications has redesigned its
store page
to include links to 10 Charles Nathan "lead-sheet pages." At each lead-sheet page you can listen to a recording of the song, and see samples of the lead sheet and three different types of lyric sheets which are included with the download. All 10 of the Charles Nathan Songs are available in seven different keys. Each lead-sheet page contains a picture and notes. The 10 lead-sheet links are located in the middle of the Soaring Music Publications
store page
.
Soaring Music Publications is registered with the United States Patent and Trademark Office for doing business selling downloadable lead-sheet files. Soaring is launching a test of the company's potential with this small promotion, after having prepared its store to present a few lead sheets to Charles Nathan songs for sale. "
Frank Sinatra
and
Ella Fitzgerald
were supposed to record a duet of "The Magic Touch (of You)."
Nat "King" Cole
intended to record "The Autumn Years." Perry Como did record "Say You're Mine Again," and lead sheets to all three of those songs, and others are now available at the Soaring site," said Greg Nathan Owner/President of Soaring Music publications.
"The recordings you'll hear on the lead-sheet pages include records that were released, and demonstration records that Charles Nathan produced over his lifetime," Nathan explained.
The three types of lyric sheets include the "vocalist" lyric sheet which contains words only. The lyric sheet intended for "musicians that play and sing" has spaces for chords above the lyrics exactly where they occur in the lead sheet. Once the musician knows how the melody goes, the chord spaces on the lyric sheet can be filled in from the lead-sheet and then the musician can work from just the lyric sheet. The lyric sheet that has space between the lines, but no chord spaces, is for "arrangers that play and sing," who want to use harmonies differently than how the chords are indicated on the lead sheet.
The format for the site's lead-sheet pages is the same, therefore going from one lead-sheet page to another gets simpler, since some information repeats from page to page.
Pictures on the lead-sheet pages are from labels of the concerned recording, to shots of Nathan-family members who were involved in the recording's production.
"Notes" on each of the site's lead-sheet pages range from musical analysis to stories related to the songs being offered.
Soaring feels there is now enough at the site to determine if the company warrants further investment. New recordings of Charles Nathan songs might occur if lead sheet sales are brisk. "We sincerely hope there are many performers that would like to bring these songs to their audiences." Nathan concluded. To see the 10 song titles in the middle of the Soaring Store page that are links to lead-sheet pages click "Visit Website" below.
Contact Greg at
greg@soaringmusicpublications.com
for details.