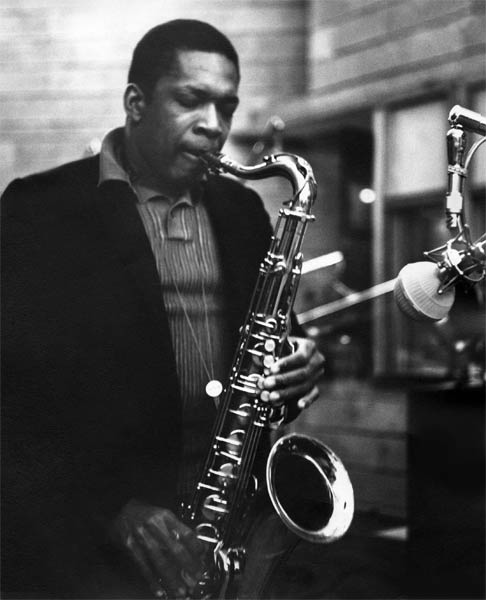 John Coltrane in 1958 was unnerving. If you were a tenor saxophonist back then, Coltrane's playing in clubs and on albums was dazzling and daunting. A year earlier, Coltrane was largely a sideman, most notably with pianists Thelonious Monk, Red Garland, Sonny Clark and Tadd Dameron as well as with a batch of trumpeters. There were two notable leadership dates in which Coltrane began to show his prowess and promise—Coltrane and Blue Train. But 1958 was a different bag. That year, it was as if Coltrane had developed a passing gear no one else had or even knew existed. His ribbons of improvised ideas, sheets of sound and wide-bodied ballads left most musicians speechless.

Coltrane's albums of note recorded in '58 were The Believer (not released until 1964), The Last Trane (not released until 1966 without Coltrane's input or permission), Soultrane (released in October 1958), Settin' the Pace (not released until late 1961), Stardust (not released until late 1963) and Bahia (not released until 1965), as well as individual tracks recorded that year such as Lush Life. One can only assume these albums were held back because Prestige didn't want to release too much Coltrane at once and because by 1959, Coltrane had signed with Atlantic, which had the good sense to let him record his own songs, including Giant Steps.

If these 1958 recordings for the box weren't enough, Coltrane also was dominant in the studio and on tour with Miles Davis, including tracks that would wind up on Davis's Kind of Blue in 1959. As an artist, Coltrane matured rapidly in 1958. His playing became stronger and bolder, not to mention increasingly political and spiritual in tone. Through his horn, you could hear his meditative complaint with the slow pace of civil rights, the sound of love for Africa and his loquacious bitterness with a value system that didn't view him as a phenomenon or place him on the same level, artistically or commercially, as Elvis and Dave Brubeck.

Coltrane's growth spurt as a leader can be heard on Coltrane '58: The Prestige Recordings, a new five-CD set from Craft, a division of Concord. Tracks are in order of their recording sessions, and the results paint an impressive picture of a quiet artist who let his saxophone do the talking. Coltrane was on a mission in 1958 to voice injustice and show his stuff. With these tracks isolated from the albums tjeu appeared on, Coltrane's work is breathtaking.

Like you, I already have all of these tracks on their respective albums. So why bother with this box? All I can say is that snapped from their original albums and isolated here, Coltrane's leadership and co-leadership recordings in '58 offer a distinct and beautiful jazz skyline. As you listen to them in recorded order, the tracks provide a proverbial door frame with penciled height measurements detailing the growth of an exceptional artist. Listening to Coltrane this way, we hear an artist break free from the pack, much the way Benny Carter, Coleman Hawkins, Lester Young and Charlie Parker did before him.

Surprises here include Nakatini Serenade, Russian Lullaby, You Say You Care, Lyresto and Freight Train from Coltrane's co-leader session with guitarist Kenny Burrell, Rise and Shine, If There Is Someone Lovelier Than You, Love They Neighbor and Goldsboro Express. They are amazing for their fluidity, their energy, their speed and their soul. A bonus treat is hearing Red Garland at his very best accompanying the saxophonist on many of the tracks. Coltrane's playing would grow more ambitious and adventurous in 1959 and beyond. In 1958, he was in transition, but it wasn't a fleeting or flailing period. Instead, it was a year of rapid growth and enormous grace before he moved on to his next level of development.

John Coltrane died in 1967 of liver cancer. He was 40.

JazzWax clips: Here's a promo video for the set...



Here's Calvin Massey's Nakatini Serenade from Coltrane's The Believer...



Here's Lyresto with Kenny Burrell...



And here's The Believer...


This story appears courtesy of JazzWax by Marc Myers.
Copyright © 2020. All rights reserved.