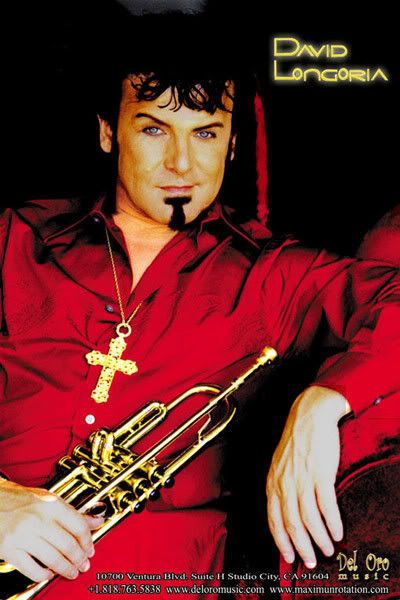 All About Jazz is celebrating David Longoria's birthday today!
DAVID LONGORIA sings and plays the trumpet. He grew up listening to trumpeters Al Hirt, Dizzy Gillespie, Miles Davis, Herb Alpert, Raphael Mendez and other musicians like Oscar Peterson, Buddy Rich, Pete Fountain, Jaco Pastorius and many others. He credits each of them with "adding a little something" to his sound. He glides effortlessly through jazz and pop alike. David\'s new album "BAILA!"will be released this summer... Read more.
Place our Musician of the Day widget on your website or blog.