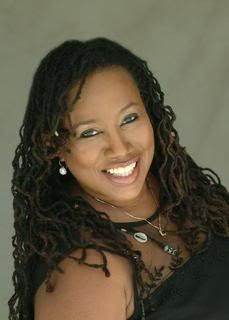 Appearing at the Cheltenham Arts Center, 439 Ashbourne Rd., Cheltenham, PA, on Wednesday April 7th will be jazz vocalist Denise King and her trio, featuring pianist Aaron Graves, bassist Lee Smith, and drummer Lucky Thompson.


One show: 7:30-9PM. Tickets: $10/$5 for students. No advance sales. Free Refreshments! For info: 215-517-8337
The Cheltenham Jazz Bridge Neighborhood Concerts are partially funded by a grant from the Pennsylvania Council of the Arts in partnership with the Greater Philadelphia Cultural Alliance.
Denise King is a very passionate singer who has a way of pulling her audiences into her performances. Whether she's singing a Billie Holiday, Ella Fitzgerald or Sarah Vaughan standard, or a Gladys Knight or Aretha Franklin cover, she puts her heart and soul into every note. Over the years, she has shared the stage with such greats as Roy Hargrove, The Brecker Brothers, Phil Wright, Cecil McBee, Christian McBride, Orrin Evans, Lonnie Plaxico, Uri Caine, Sid Simmons, Dr. Guy Ramsey, J.D. Walter, Barbara Morrison, Derrick Hodge, Chris Beck, Billy Paul, Jean Carne, Celine Dion, Bunny Sigler and the list goes on and on. When she's in concert, it's not unusual to see her break out into a dance on stage or with someone from the audience.


King's trio of Graves, Smith, and Thompson bring a dynamism and precision to the music that should not be missed!