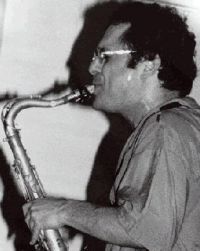 South American saxophonist Perelman has been a fixture on the free jazz scene for decades now, recording albums in a variety of musical combinations for a variety of record labels. This is the best one of his I have heard, he is in rare form and the band is absolutely stellar: Matthew Shipp on piano, Joe Morris on bass and Gerald Cleaver on drums. The quartet setting suits the music perfectly as it sits on the nexus of modern jazz and free improvisation. The band can be quite intense during the up-tempo free passages on "Singing the Blues" and the lengthy "Hour of the Star." Perelman's tenor saxophone is brawny and raw, very emotional and deep. The rhythm team is excellent, providing an elastic base for the leader to bend and shape at his will. Matthew Shipp in particularly excellent, both in accompaniment and solo spots. They throttle back to a quasi-ballad on the haunting short song "The Right to Protest," before ramping the sound back up to a thrilling finale. This was a very well done and consistently excellent album, with all four members of the band playing at the top of their game. Fans of modern jazz and free improvisation will be thrilled by this exciting album.
This story appears courtesy of Music and More by Tim Niland.
Copyright © 2021. All rights reserved.