The car whirls around the curves of the hilly Los Angeles neighborhood as we make our way to meet musician Kyle Eastwood.
Eastwood has arrived from Scotland just days before our scheduled interview and photo shoot. We have been advised that he requires no groomer, so it is simply the writer and the photographer who pass through the open gates to the two-story home he inhabits when he visits L.A.
He greets us warmly, dressed casually in a dark blue Lacoste shirt, jeans and flip flops. He guides us into the house, through a room filled with instruments-a grand piano, numerous guitars, and sheets and sheets of scores. A pool table stands under green lanterns accompanied by a massive chocolate brown leather couch. In the distance a vast garden is visible through floor to ceiling windows, emphasizing the atmosphere of silence and solitude.
"Sometimes it gets quiet in my mind," says Eastwood, who is tall and rugged like his legendary actor/filmmaker father. "A lot of times though, I'm humming something. I've been told that my fingers move in my sleep." he smiles shyly as we move into the dining room to begin our talk.
"Being related to someone who is very famous may give people preconceived ideas of who you are, what you do, what you are about, before they even get to check it out for themselves," he says, by way of explanation. "I try not to get worried about all that. I do what I do, and hopefully the music stands for itself."
It does. His new album, Metropolitan (Rendezvous) is receiving solid reviews. He has made a respectable name for himself for his contributions to the scores of his father's films:

"It's like I have two musical beasts in me," he admits. "One is the musician, the other the composer. One plays live concerts, the other scores films."

Back from Glasgow to complete an upcoming film soundtrack before embarking on a summer tour with his jazz band in Europe, Eastwood is gracious and thoughtful the two hours we spend together. What we discover is transcribed below. An artist who aspires to inspire, Eastwood communicates through his compositions, emotions, and quiet manner, even while moving his fingers.

How did music come to be such an essential part of your life?

Kyle Eastwood: I started playing piano when I was really young. My parents are big jazz and blues fans. Besides the occasional Johnny Cash records, that was the kind of music I was hearing around the house. Then I started listening to the radio in the 70's. What initially got me interested was going to the Monterey Jazz Festival. I was seven or eight years old when my father took me there for the first time. It was close to [Carmel, California] where I grew up. Seeing the live performances gave me my first taste in music. I remember seeing the Count Basie Big Band, and being pretty impressed-it was the first time I had ever seen a big band. We were standing right on the side of the stage, and the drummer was playing close to us. My ear was initially drawn to the rhythm section.

From being an avid listener to becoming a professional player, how did the process take place?
I had to learn a little of guitar in '82, a few chords, for a film of my dad's called Honky-tonk Man. Afterwards he ended up giving me the instrument, and I played around with it. A couple years later, I had friends in high school who were musicians; they always needed a bass player, and someone loaned me an electric bass. I started teaching myself, started getting more and more serious about playing the bass, and took lessons. I briefly went to USCas a film student, but I was getting gigs, so I left that, and followed my passion for music.

Who were some of the musicians you looked up to?
Initially I was listening to James Jamerson, Led Zeppelin, Peter Tosh. As I was studying more and learning more, I started transcribing people like Paul Chambers, Ron Carter, Dave Holland, Ray Brown, Isreal Crosby.

Why do we need music in our lives?
Music is a universal language, it affects and moves you, even if you don't know how to read notes or play an instrument. It's powerful.

Your first album From There to Here was released in '98. How has the journey been?
I've grown a lot as a musician and as a composer. I'm very happy with that first record. It was an album I did for a major label [Sony], and they had a specific view of what they wanted. Larry Lein, who produced it, had very good ideas. I think the last few albums I've done are more personal, in terms of composition. There is always room to grow and always room to learn new things. Otherwise, it would be boring.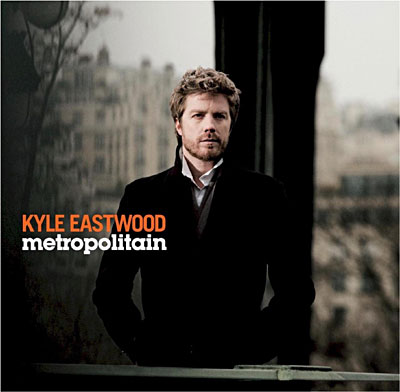 What sparked the music for your new album, Metropolitan?
We had just finished scoring Changeling. With my writing partner, Michael Stevens, we were in this house, actually. We spent a couple weeks writing on and off. It just sort of happened. A lot of musicians who are in my group in London and Paris. We went to London and rehearsed for a couple days, tightened up the arrangements, and recorded in Paris for four days right after.

Do you regard it as a jazz album?
Everybody has their own ideas of what jazz is. I think predominately this one is jazz, yes. It definitely has influences from other genres. People have very distinct perceptions of what jazz shouldn't be. I am more open. Jazz borrowed from a lot of different kinds of music. That's the spirit.

Let's take a moment to speak about the musicians involved with this recording, like French drummer Manu Katche', Miles Davis's son, Erin Davis, along with Michael Stevens who co-produced.
I've known Manu for a couple years; we get along really well, and we have similar tastes in music. I met Erin at the Montreux Jazz Festival in '91, the last time Miles played there. I lived in Los Angeles and so did he. Erin's presence was as a sort of extra set of ears; he's like a musicologist, he was good to have in the studio. Michael has produced my last few albums.

What do you hope Metropolitan evokes in listeners?
I hope people will hear the influences of the different kinds of music. I try to bring something new each time. I hope they are touched by what they hear. I'm not interested in making music for musicians. I hope everyone finds something in it that speaks to them.

Is there a track that feels particularly close to your heart?
"A Song for You." It's predominantly a bass tune. I had been playing with it for a while, and I'm happy with the way it came out.

What's the process you follow when composing
Usually, I'm at the piano. I wirte some chord changes, chord progressions, and then when I have sort of a theme I put it together. I bring the idea to the band ans incorporate their input in the whole; some of it is improvised, some of it is written down.

What comes to your mind when I say...freedom?
Jazz.

Composing?
Challenge.

Jazz?
Expression.

Clint Eastwood?
Who? (laughing, he quips, "I'm going to be in trouble with that one.")

On one hand you play jazz, which is about improvisation and the freedom to create in the moment. On the other, you score films, which can be restrictive, as it has to accompany specific scenes and a director's view. How do you balance both worlds?
I really enjoy doing both. It's a different kind of challenge. It's rewarding in a different way. When it all comes together and you see it on screen, it's magical. With film it has to complement the scene for five minutes or fifteen minutes, the director has his idea and you have you idea of what it should be like, so it's a balancing act. I love playing live with musicians most. I love playing my own music. I don't think I can ever separate the two. I'd like to think I have two musical lives. I'm very passionate about music and film.

How is collaborating with your dad?
We work very well together. He has very distinct ideas of what he wants and sometimes he gives me freedom to do what ever I want and impress him. It's a good relationship in that respect. He definitely gives you directions. He writes music himself, so he comes up with themes occasionally.

For the past couple of years, you've been living in Paris. How do you view the approach to arts there versus here?
As far as jazz goes Europeans are more appreciative of music, and more open minded. In France people don't just listen to one kind of music, radio stations play a lot of different genres, they don't categorize, it's more eclectic.

Are you satisfied with your life?
I am always trying to do my best. I'm my own worst critic. I'm getting happier with the music I do. Sometimes I listen back and say I could have done this or that better. It's all a part of the process.
This story appears courtesy of All About Jazz Publicity.
Copyright © 2020. All rights reserved.