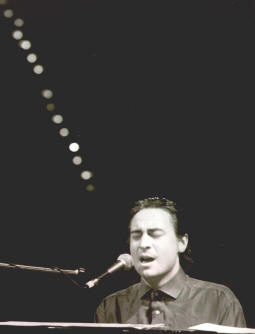 In partnership with the Smithsonian National Museum of American History in support of Jazz Appreciation Month, Mayor Loretta Spencer of Huntsville, Alabama officially proclaimed Saturday April 19, 2008 to be "Rick DellaRatta and Jazz for Peace Day".
Citing Mr. DellaRatta's numerous awards as a Jazz Pianist, Vocalist and Composer, along with his extraordinary achievements of over 500 Benefit Concerts to help outstanding organizations across the country, his Education Series to bring music back into the schools and his Instrument Donation Series which provides musical instruments to children, Mayor Spencer congratulated Mr. DellaRatta and Jazz for Peace on his "many years of superior musical innovations and leadership in the honorable profession of Jazz and Jazz Education for our local community and the world over".


The official proclamation was presented to Mr. DellaRatta during his Jazz for Peace Benefit Concert for the Tennessee Valley Jazz Society at the Butler High School Fine Arts Facility.




This story appears courtesy of All About Jazz Publicity.
Copyright © 2021. All rights reserved.