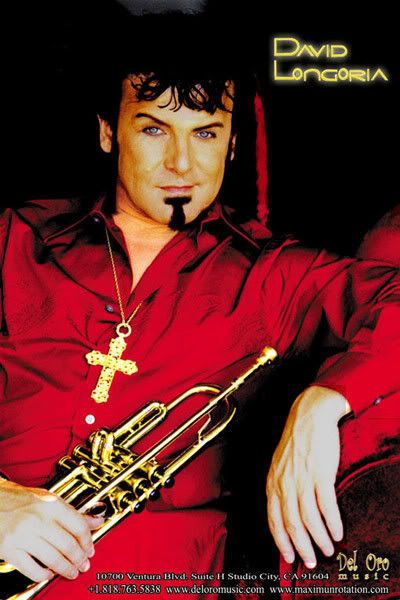 Hollywood, CA— International recording artist David Longoria will bring his Latin infused jazz and pop music to the stage at the 2011 Temecula Valley Balloon and Wine Festival Saturday June 4th at 4pm at Lake Skinner. The singer and trumpet player is known by jazz and pop audiences from both his releases, and his work performing and producing with top artists' music including Sting, General Public, Boys II Men and many others. Longoria's single "Deeper Love," featuring Cece Peniston, reached #14 on the US Billboard Dance Music Chart. His song "Sunset," featuring guitarist Marc Antoine plays on jazz radio stations across the US and Canada. "A Castle In Spain," Longoria's collaboration with Flamenco guitarist Ottmar Liebert led to his winning the Hollywood Music Awards "Best Instrumentalist" award as well as the 2010 ASYM (American Society Of Young Musicians) award "All That Jazz." Past recipients of this award include Quincy Jones, Stanley Clarke and Chris Botti.

Longoria will bring his band to the stage in Temecula to perform songs from his 2011 release Baila!. The music from the album is also featured in the TV special for national PBS titled "Baila! Starring David Longoria," which airs throughout this summer.

"I am excited to return to the Temecula festival this year with my talented friends and labelmates," says Longoria. "We had a blast the last time we played there and the audiences were wonderful."

Longoria and his band performed for the same festival in 2007.
This story appears courtesy of Universal Music Group.
Copyright © 2020. All rights reserved.