A memorial service for Charlie Haden, who died last July, is set for this week in New York City. Here is the poster.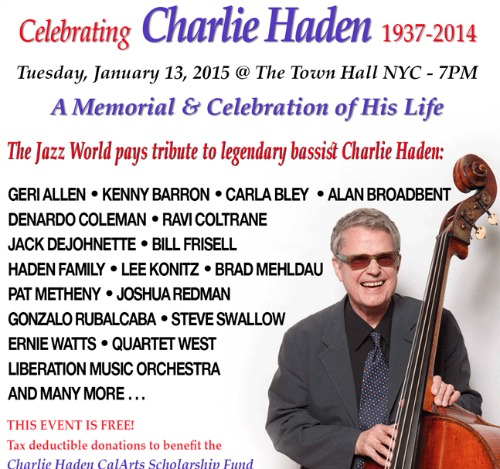 For a reminder of what keeps Haden in the memories of all those distinguished musicians, here is "First Song" performed with his Quartet West: Haden, bass; Alan Broadbent, piano; Gary Foster, tenor saxophone; Larance Marable, drums.
Complete details about the memorial service are at
the Town Hall website
. For the Rifftides announcement of his death, see
this post
from the archive.
This story appears courtesy of Rifftides by Doug Ramsey.
Copyright © 2021. All rights reserved.