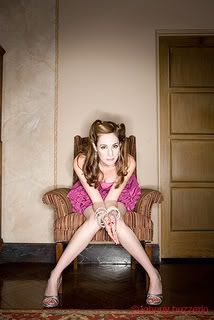 Tamela's Road to Stardom

Mix equal parts of Billie Holiday and Barbra Streisand, a teaspoon of Ella Fitzgerald and a dash of Peggy Lee and you've got a hot fresh talent named Tamela D'Amico. It's no surprise that television star, Peter Krause, a v eteran of groundbreaking quality projects himself (Six Feet Under, Dirty Sexy Money), rushed onboard to executive produce her album 'Got A Little Story' after seeing Ms. D'Amico perform live at a club in Los Angeles.

You may also know Tamela as an independant film actress/director who Steven Spielberg handpicked to appear on his reality show, "On the Lot". In case you you're thinking there can't be enough hours in the day for someone so young to have accomplished so much, then it's time to meet the one and only multi-talented, Tamela D'Amico...