Trumpeter Chris Tedesco Releases New Jazz CD - "Living the Dream"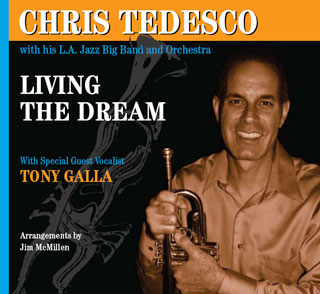 Los Angeles Trumpeter Chris Tedesco has officially released his new Jazz Big Band and Studio Orchestra CD entitled Living the Dream.
Eight big band tracks along with two, thirty piece orchestra tracks along, four of those with vocals by Tony Galla. The CD reminds one of visions of 1962 Capitol Reocrds with Sinatra and Basie live in the studio. Big, fat, sassy and swingin are the words reviewers are using to categorize it.
comments powered by

Disqus