Jack Broad Releases New CD "Current"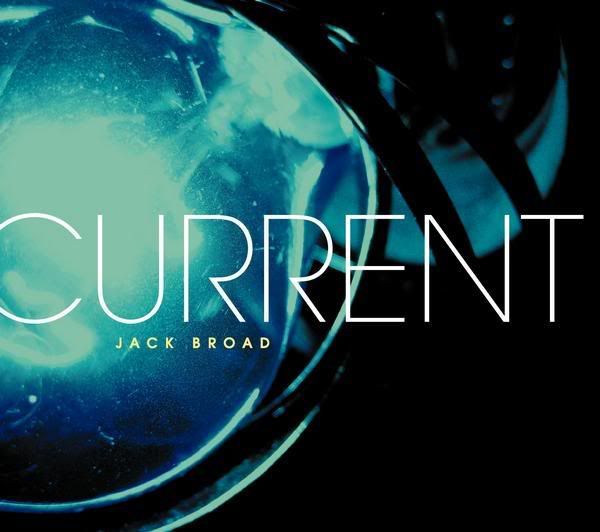 Debut 2008 release by NYC guitar player Jack Broad. Current is an eclectic blend of influences where harmony, melody, rhythm, and textures fuse to create an original and distinctive vision of contemporary, guitar-based, jazz/fusion music. Jack wrote, programmed, performed, recorded, mixed and produced all of the material on Current.

Jack was raised in a musical family in Cincinnati, Ohio. He attended Miami University on a music scholarship and graduated with a Bachelor Of Music degree. Jack has been fortunate to have studied music with Charlie Banacos, Ben Monder, and Brad Shepik and has attended masterclasses by John Abercrombie, Frank Gambale, Andy LaVerne, Kenny Garrett, Billy Hart and Tim Hagans. Jack recently moved to the New York City area and has performed at the Knitting Factory, Kavehaz, The Supper Club, Pianos, CBGB, Sin-E, and Blues Alley (Washington D.C.), has performed with Don Braden, Bruce Arnold, Eivind Opsvik, Jon Irabagon, Jason Smart, Peter Evans, Rene Marie, Tim Kuhl, Pete Brendler, Andrew Neff, Jim Orso, Christian Fabian, Jeff Davis, Josiah Wolf, Stacey Dillard, rock band Aerovox and members of Alicia Keys' band and has opened shows for George Benson, Dave Mason, Kirk Whalum, Ray Obeido, and Rachelle Ferrell, as well as touring throughout the U.S., Asia, and Canada. Jack teaches guitar privately and can be heard playing in many jazz groups around the NYC area.
comments powered by

Disqus