Dan Sistos "In the Midnight Hours" Available Now!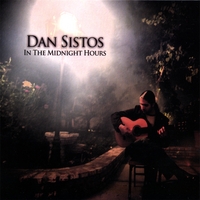 In The Midnight Hours is the highly anticipated debut album by the virtuoso guitarist and composer Dan Sistos. Known for his passionate and impeccable guitar playing, Dan will take you on a musical journey that includes influences from all over the world. From the Spanish "La Mezquita," to the Afro-Cuban "Contigo," to the Mexican "Pocho Jarocho," Dan blends Latin, Classical and Jazz styles to create a fresh and unique sound. Also completing Dan's musical vision is the use of an orchestra. This is evident in the haunting "Nocturne", powerful "Rise" and beautiful "Forever Isn't Enough". If you enjoy music that makes you think, feel and move, then In The Midnight Hours is the perfect CD for you.

Available at online retail stores such as CD Baby, Guitar9 and iTunes.
comments powered by

Disqus