The Jazz Journalists Association
announced winners of the 2010 Jazz Awards at the City Winery in New York City on Monday, June 14, honoring honoring more than 40 musicians, presenters, jazz supporters and jazz journalists for the 14th year. Recipients of the Jazz Awards receive engraved statuettes from the international organization of some 450 writers, broadcasters, photographers and new media producers.
Highest honors went to saxophonist and flutist James Moody, for Lifetime Achievement in Jazz, and to veteran music journalist Don Heckman, for Lifetime Achievement in Jazz Journalism. Pianist-composer Vijay Iyer was named Musician of the Year, while multiple Awards were received by Joe Lovano (Record of the Year for Folk Art, Small Group of the Year for the band Us Five, and Tenor Saxophonist of the Year), Maria Schneider (Composer of the Year, Arranger of the Year) and Darcy James Argue, as Up and Coming Artist of the Year and for the Large Ensemble of the Year, his big band Secret Society. An entire list of the winners can be seen at www.JJAJazzAwards.org. Photographs of the event and live video streaming from City Winery can also be viewed there; video is also on UStream.com.
The ceremony and reception was attended by some 300 jazz movers and shakers, including record company executives from the labels EMI/Blue Note, CTA, ECM, Motema and Pi and festival and concert producers George Wein, Jack Kleinsinger, Bryce Rosenboom and Fred Taylor. and many musicians -- among them: Muhal Richard Abrams, Darcy James Argue, Cyro Baptista, Roy Campbell, Anat Cohen, Daniel Carter, Claire Daly, Ray Drummond, E.J. Decker, Liberty Elman, Kurt Elling, Giacomo Gates, Tim Hagans, Stefon Harris, Jimmy Heath, Vijay Iyer, Sheila Jordan, Lee Konitz, Steve Lehman, Joe Lovano, Rudresh Mahanthappa, Sabit Mateen, Scott Robinson, Maria Schneider, Judi Silvano, Gary Smulyan, Tessa Souter, Lew Tabackin, Henry Threadgill and Matt Wilson.
Journalists from AllAboutJazz.com, All About Jazz - New York, the Amsterdam News, AP, ArtsJournal.com, Down Beat, Hot House, Jazz Times, JazzCorner.com, JazzWax.com, Jazziz, MOJA Radio, SignalToNoise, Stereophile, the New York Times, TimeOut New York, Village Voice, Wall Street Journal and WBGO were in attendance, as were educators from Columbia University, the New School Jazz and Contemporary Music Program, the Institute of Jazz Studies at Rutgers University and SUNY-Purchase. Terrance McKnight, evening music host of WQXR, served as master of ceremonies; awards were presented by Jazz Journalists Association members.
The JJA saluted "A Team" recipients Eric Overmyer (co-creator/producer of the HBO series Treme), James Jordan (retired New York State Council on the Arts music chairman, producer with Ornette Coleman), Sue Mingus (director of ongoing music activities inspired by her late husband, Charles Mingus), and such jazz heroes elsewhere as Bill Smith (Horby Island, off Vancouver) and the late John Norris of Coda magazine and Toronto's Jazz and Blues Centre, and pioneering jazz publicist Virginia Wicks (age 90, in Los Angeles).
In addition, satellite parties were held to celebrate the JJA's Jazz Awards at the Jazzschool in Berkeley, Outpost Performance Center in Albuquerque, Triple Door in Seattle (sponsored by Earshot Jazz) and the Jazz Showcase in Chicago, where A Team winners Geraldine de Haas and Joe Segal received their statuettes from Neil Tesser (Chicago Jazz Music Examiner) and Art Lange (PointofDeparture.org). In Scottsdale, Arizona, 17-year-old alto saxophonist, published writer and JJA member Mikayla Gilbreath and her family threw a satellite party attended by musicians including former Count Basie Orchestra singer Dennis Rowland.
Music at the JJA's City Winery gala was provided by solo pianist Ayako Shirasaki, guitarist Rale Micic's Trio, pianist Marc Cary's Focus Trio, saxophonist Tia Fuller's Quartet and Bobby Sanabria's Big Band. Blue Note Records, BMI, Mack Aveue Records, Motma Music, North Country Brewing Company, Ozmotic Media and Resonance Records are among the sponsors of the 2010 Jazz Awards.
To view photos from the Awards events in New York City and elsewhere, go to JJA Flickr Page.
All recipients of the 2010 JJA Jazz Awards are listed below. The Jazz Journalists Association is a 501 (c) (3) non-profit organization.
Jazz Journalists Association Jazz Awards 2010
Lifetime Achievement in Jazz
James Moody
Musician of the Year
Vijay Iyer
Composer of the Year
Maria Schneider
Up & Coming Artist of the Year
Darcy James Argue's Secret Society
Events Producer of the Year
George Wein
Record of the Year
Folk Art
, Joe Lovano, Blue Note Records
Historical Recording, Boxed Set, or Single CD Reissue of the Year
Twelve Nights in Hollywood
, Ella Fitzgerald, Verve Music Group
DVD of the Year
Anita O' Day: The Life of a Jazz Singer
, AOD Productions/Elan Entertainment
Record Label of the Year
Pi Recordings
Female Singer of the Year
Roberta Gambarini
Male Singer of the Year
Kurt Elling
Player of Instruments Rare in Jazz
Edmar Castaneda
, harp
Large Ensemble of the Year
Darcy James Argue's Secret Society
Arranger of the Year
Maria Schneider
Small Ensemble Group of the Year
Joe Lovano Us Five
Trumpeter of the Year
Terence Blanchard
Trombonist of the Year
Roswell Rudd
Tenor Saxophonist of the Year
Joe Lovano
Alto Saxophonist of the Year
Rudresh Mahanthappa
Flutist of the Year
Nicole Mitchell
Baritone Saxophonist of the Year
Gary Smulyan
Soprano Saxophonist of the Year
Evan Parker
Clarinetist of the Year
Anat Cohen
Guitarist of the Year
Jim Hall
Pianist of the Year
Kenny Barron
Organist of the Year
Dr. Lonnie Smith<br /><br />Violinist of the Year<br /> {{Regina Carter
Bassist of the Year
Dave Holland
Mallet Instrumentalist of the Year
Stefon Harris
Percussionist of the Year
Cyro Baptista
Drummer of the Year
Paul Motian
Periodical of the year
JazzTimes
Website of the Year
AllAboutJazz.com
Blog of the Year
Rifftides
, Doug Ramsey
Best Book about Jazz
Thelonious Monk: The Life and Times of an American Original
, Robin D.G. Kelley, Free Press
Best Liner Notes
The Complete Louis Armstrong Decca Sessions (1935-1946)
, by Dan Morgenstern
The Helen Dance-Robert Palmer Award for Review and Feature Writing
Nate Chinen: The New York Times; JazzTimes
The Willis Conover-Marian McPartland Award for Broadcasting
Josh Jackson, Host of "The Checkout," "Live at the Village Vanguard," WBGO.org, Newark
The Lona Foote-Bob Parent Award for Photography
Mitchell Seidel
Lifetime Achievement in Jazz Journalism
Don Heckman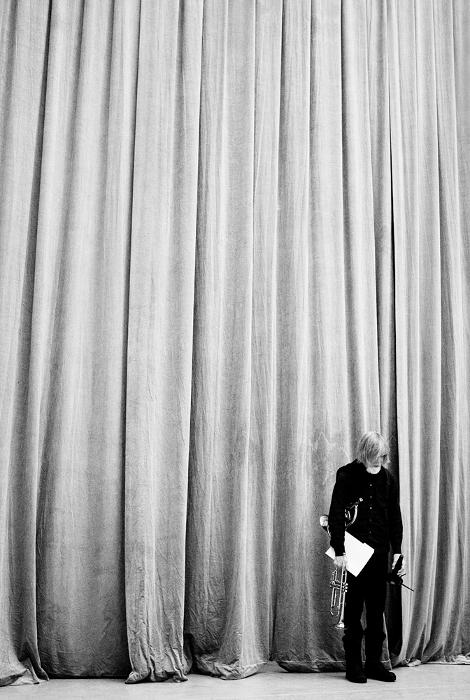 Photograph of the Year
Tom Harrell at Moscow Performance Arts Center
by Lena Adasheva

2010 "A Team" Awards:

Eric Overmyer and David Simon,
Producers/Creators of Treme Sue Mingus,
Charles Mingus repertory ensembles/Author James Jordan
New York State Council on the Arts, Producer (Ornette Coleman)

Virginia Wicks
Pioneering Jazz Publicist John Norris (posthumously) and Bill Smith
Coda Magazine, the Jazz and Blues Centre of Toronto, and Sackville Records, co-founders

2010 Jazz Heroes:

Khalil Shaheed, Bay Area
Fred Taylor, Boston
Geraldine de Haas, Chicago
Joe Segal, Chicago
Jordan Hirsch, New Orleans