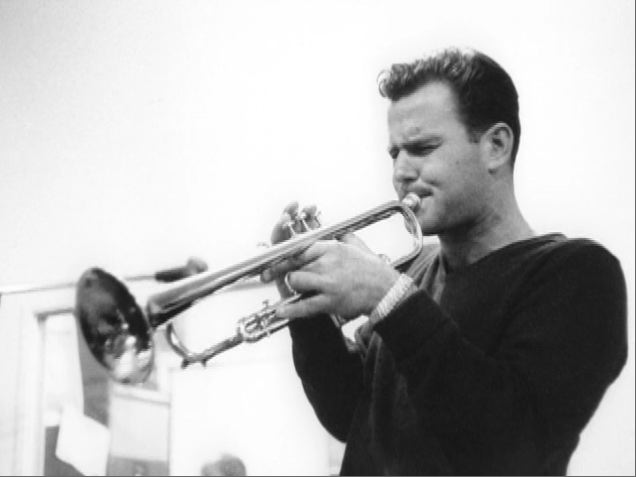 The Shadow of Your Smile," also known as "Love Theme from The Sandpiper," is a popular song. The music was written by Johnny Mandel with the lyrics written by Paul Francis Webster.
The song was introduced in the 1965 film "The Sandpiper" with a trumpet solo by Jack Sheldon and later became a minor hit for Tony Bennett (Johnny Mandel arranged and conducted his version as well). It won the Grammy Award for Song of the Year and the Academy Award for Best Original Song.
Jack Sheldon's trumpet is prominent throughout much of the haunting score; the one exception to the moody music is the brief R&Bish "Bird Bath" which was used in a nightclub scene. A true trumpet virtuoso, Jack Sheldon continues to be a featured soloist on innumerable soundtracks.

Well-known versions of the song were recorded by Barbra Streisand (on her 1965 album My Name Is Barbra, Two...), singer Shirley Bassey (on her 1966 album I've Got a Song for You), Andy Williams, Percy Faith, Rita Reys, Al Martino, Perry Como, Nancy Sinatra, Sarah Vaughan and Frank Sinatra.

Elizabeth Taylor and Richard Burton were lucky to have Johnny Mandel write the music for this, their "Honeymoon" film. Mr. Mandel's love of the Big Sur coast is beautifuly realized here in his score for The Sandpiper. The colors of the music are so painterly in their layering and execution that they stay with the listener long after the CD has ended.

Cool and rich, this jazz inspired music is as intoxicating as a slow drive down Highway One to the Nepenthe. Jack Sheldon's romantic trumpet solos. His contribution is the soulful heart of this soundtrack.

To be sure, there's no denying Sheldon's place in jazz history. The Southern Californian is regarded as one of the architects of '50s West Coast jazz and over the decades collaborated with such giants as Dizzy Gillespie, Dexter Gordon, Art Pepper, Frank Sinatra, Stan Kenton, Mel Torme, Tony Bennett, Lena Horne, Peggy Lee and Diane Schuur.

Finally, one cannot help but wonder if "The Shadow Of Your Smile" holds a special place in Elizabeth Taylor's heart. Memories of a beautiful place along the windswept California Coast and the begining of her married life with Richard Burton.