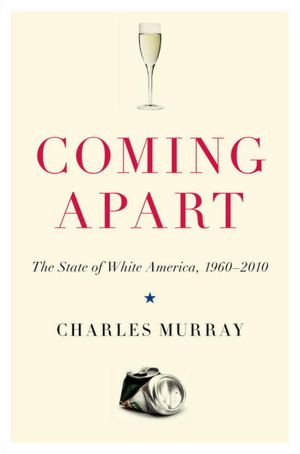 Charles Murray's "Coming Apart: The State of White America, 1960-2010" is an important book that will have large influence. It is unfortunately not a good book—but its lack of merit in no way detracts from its importance.

If anything, the book's flaws add to its power, by enhancing the book's appeal to the audience for whom it is intended. Coming Apart is an important book less because of what it says than because of what it omits; less for the information it contains than for the uses to which that information will be put.

To understand what Murray does in Coming Apart, imagine this analogy:

A social scientist visits a Gulf Coast town. He notices that the houses near the water have all been smashed and shattered. The former occupants now live in tents and FEMA trailers. The social scientist writes a report:

The evidence strongly shows that living in houses is better for children and families than living in tents and trailers. The people on the waterfront are irresponsibly subjecting their children to unacceptable conditions.

When he publishes his report, somebody points out: "You know, there was a hurricane here last week." The social scientist shrugs off the criticism with the reply, "I'm writing about housing, not weather."