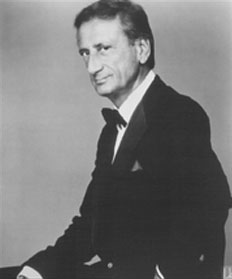 Charlie Callas, the veteran comedian who punctuated his zany, character-oriented comedy routines with a bizarre array of facial expressions and sound effects, has died. He was 83. Callas, a resident of Las Vegas, died Thursday evening of natural causes in a hospice, said his son Mark.

A former drummer for the Tommy Dorsey Orchestra and other big bands who switched to comedy in the mid-1960s, Callas once described himself as being "like a little kid running loose in the living room."

A 1982 article in The Times said Callas "will strut, stroll, fall down or drape himself over anything handy to get laughs during his routines."

"Somebody once told me, 'You look like a cartoon that somebody just drew,' " Callas recalled in a 1991 interview with New York's Newsday. "And that's what I am, a cartoon come to wreak havoc, like a wild kid. I'm silly."

The whippet-thin Callas, whose visually oriented brand of humor included celebrity impressions, was a regular guest on TV variety and talk shows in the 1960s and '70s, including "The Merv Griffin Show," Johnny Carson's "Tonight Show" and the "Dean Martin Celebrity Roasts."

Comedian Jack Carter, who appeared on a couple of the Martin "Roasts" with Callas, recalled Friday that "he always came as a character. He dressed as a fireman or a maid or stuff like that. Dean liked him to do costume stuff."

Added Carter: "He did great sounds and noises, like water spouting. And he did great double talk. He was really a character comedian more than anything. But he was a cute guy, totally without malice, and he was fun to be around. He was always working, always trying things."

Callas often toured with Frank Sinatra, including a nine-day appearance at the Universal Amphitheatre in 1982. Asked by a Times reporter how he felt working with Sinatra, Callas quipped: "Who? Is that the guy who goes on after me?"