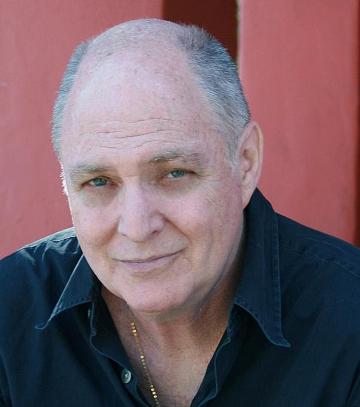 Billy Vera and the Beaters' frontman Billy Vera has moved into the world of Jazz. He has just finished up recording a new Jazz album at Capitol Records Studios that is a tribute to his favorite black songwriters. Vera and his 18-piece All-Star Syracuse Big Band will be debuting his new tunes this Saturday, June 23rd at the Syracuse Jazz Fest ( a Free Admission music festival) located at Jamesville Beach Park.

Admired by his peers, loved by his fans, respected by the cognoscenti, and honored with a star on Hollywood's Walk of Fame, why Billy Vera isn't a household name is one of the mysteries of show biz. He's had successful hits that span decades, both as a singer and a songwriter. His songs have been recorded by such singers as Lou Rawls, Bonnie Raitt, Dolly Parton, Etta James, Fats Domino, Tom Jones, George Benson, and Robert Plant. Currently, lovable crooner Michael Buble continues to chart with Vera's signature song.

With his rich soulful sound, Vera's early career was spent in black show business. He played the Apollo Theater to standing ovations and, with his duet partner, Judy Clay, had hits on the R&B and pop charts. Later, his signature song "At This Moment", which was so beloved by Sinatra, was recorded by Billy Vera and his band The Beaters. The song landed him all over television thanks to its popularity on the sitcom Family Ties. From stints on American Bandstand to nine appearances on the Tonight Show, where he was Johnny Carson's favorite singer, after Tony Bennett, the song hasn't stopped spinning on the airwaves till this day.

A huge fan of the big band sounds of Duke Ellington and Count Basie, and having produced four albums for singer Lou Rawls on Blue Note and Savoy Records, Vera always wanted to record a big band album himself. And that he did, at the famed Studio A at Capitol Records Studios, which was home to many of Sinatra's recordings. With his dream album waiting to be released, he has a theme that sets him apart from the rest of today's jazz crooners: a salute to the great black songwriters of the 1920s, 30s and 40s, those forgotten roots of the music he loves. To add a little spice and sass, he duets with Tamela D'Amico, one of the best young jazz singers around on "I'll Never Be Free." Vera's own songwriting is on display with "Room With A View," co-written with blues legend Lowell Fulson. The album is arranged by Grammy nominee Chris Walden, one of the most in demand arrangers on the music scene today and produced by Grammy winner Jimmy Hoyson. As a bonus, to honor his own history, the album will feature a big band version of "At This Moment" that fans are sure to love.

Tunes from the upcoming album that you will hear this Saturday range from Duke's "Just A-Sittin' And A-Rockin'" to Basie's "Blue And Sentimental," along with Louis Armstrong's theme song, "When It's Sleepytime Down South," Buddy Johnson's "Since I Fell For You" and "If I Could Be With You (One Hour Tonight)," by the great Harlem stride pianist, James P. Johnson to name a few. He will, of course, showcase his new big band arrangement on his hit song "At This Moment." This is definitely a moment not to be missed.